Real estate agent in Willowdale, Denham Court, NSW 2565
Willowdale is a Stockland's master-planned new residential community in Sydney's South West Growth Corridor, located in the suburb of Denham Court. The 350-hectare neighborhood is located east of Camden Valley Way, 50 km from Sydney's central business district, 15 km from Liverpool, and 14 km from Campbelltown (approx. distances). Willowdale is located in the government regions of Liverpool, Camden, and Campbelltown.The Willowdale community will comprise the upcoming Shopping Centre featuring a Coles Supermarket, a wide range of specialty stores, a proposed state primary school, community centre and a wide range of recreational areas, including a regional park.
Let's see the updated property value in

Willowdale
Denham Court, NSW 2565
Request A FREE Market Appraisal
What makes

Willowdale one of the most desirable suburb in the Sydney's South-West real estate market.
Willowdale is well-connected community where good-natured neighbours look out for each other. People who care about the place they live in and the people they live with - a community that is full of open spaces and surrounded by nature? In that case, it's time you discovered Willowdale.
Here is the some best reasons why people want to invest/ move in to Willowdale
Master planned

community in South

West Sydney

benefiting from new

amenities

& infrastructure

Neighbourly spirit
Parks and recreation
Shopping options
Everything is close by and easy to get to.

well connected

with major roads and

transport options and a family friendly community close to

schools, shops, local

parks and amenities.
Real estate market in Denham Court, NSW 2565
After the 2nd phase of the covid-19 outbreak, there have been significant changes in house prices in Denham Court, NSW 2565. According to realestate.com.au , The median house price in Denham Court last year was $999,000.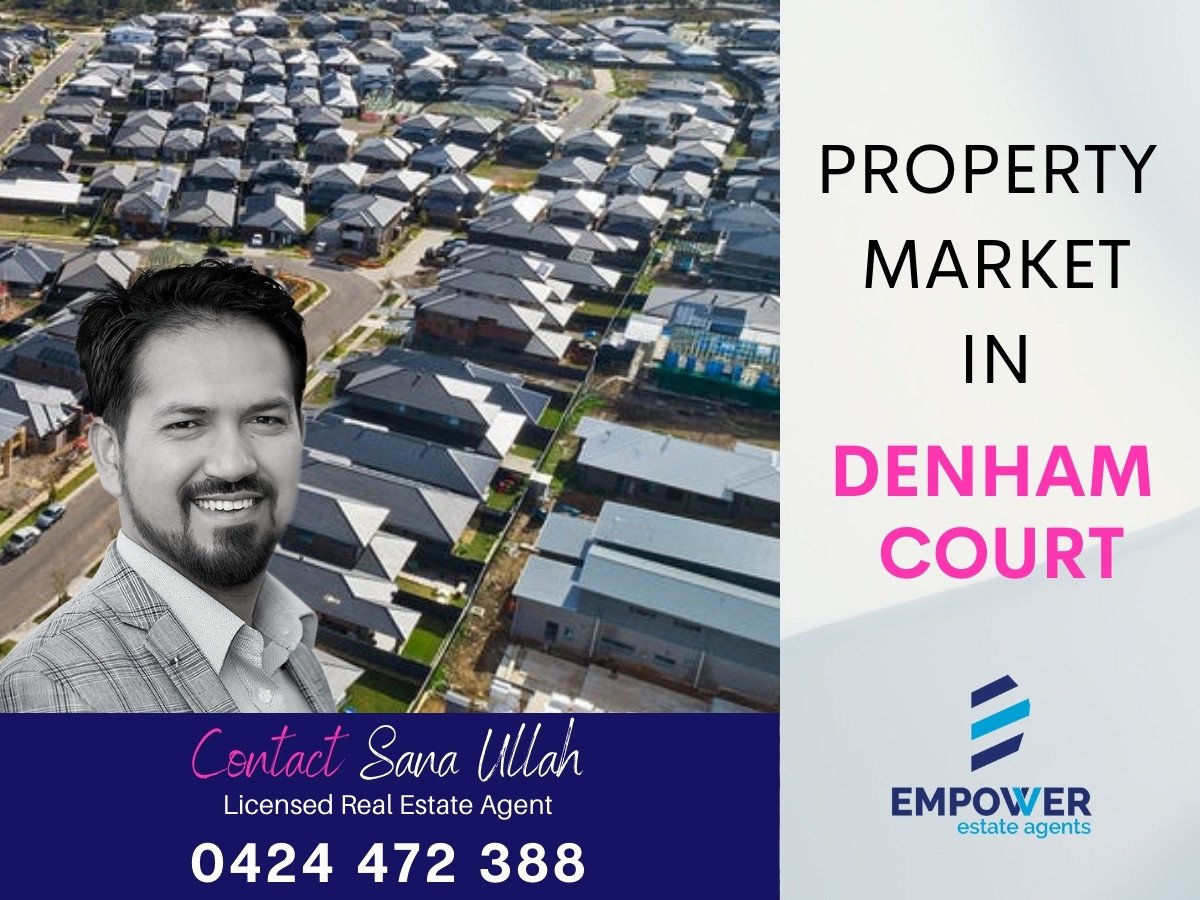 The level of competition in a suburb can affect prices and availability. Because of this, there is a high demanDenham Court compared to the average of 1323 visits of all properties in NSW.
Our SALES experience in Willowdale
Denham Court, NSW 2565
We have recently sold a 252 sqm registered land in Willowdale over Vendor's expectations. Being the best real estate agent Willowdale we have recently sold many beautiful properties in Willowdale

📍7 CALADENIA ST , Willowdale, Denham Court
Ready to Sell Your Property in Willowdale, Denham Court NSW 2565?



At Empower Estate agents, We provide great experience, outstanding marketing & the best of negotiations tactics to help our clients to achieve their property goals. One of our best real estate agent in Willowdale Sana Ullah, a well-experienced, trusted and reputed real estate agent in Sydney with his excellent marketing skills.

We believe, Buying or Selling a home is one of the biggest financial decisions of your life. That's why finding a real estate agent with the experience to guide you through the process is key. Our extensive Willowdale real estate market research and strategies will help you to sell your property at the highest value.


If you are thinking to sell your home with a professional real estate agent who can bring top results, first get your Free market appraisals from here and we will let you know soon the updated value of your home in the local real estate market.
Know the updated property value in
Woodbine, NSW 2560

Find us
Disclaimers