Real estate agent in Raby, NSW 2566
Raby is a lovely suburb in the South West of Sydney. lovely scenery, nice and hilly, and lots of flora and fauna to enjoy.Terrific value for money and brilliant access to everywhere. It's only small so not many houses come up for sale here, but if you get the chance jump on it you'll love it!!
Let's see the updated property Value in Raby, NSW 2566
Request A FREE Market Appraisal
What makes Raby one of the most favourite suburbs in the Southwest Sydney real estate market.
Let's see what are main reasons that makes Raby most desirable place to home buyers
Raby Sports Complex with the bike/walking track.

a short drive to Macarthur Square

30 min drive to the beaches at Wollongong

a short 10 min drive to historic Camden.

Close to south coast peaceful and clean beaches
Quiet, Attractive & Safe

Easy access to the M5 and buses to take you to the train station.

Good schools
Low Cost of living
Internet access
Public transport
Neighborly spirit
Schools
There is a good mix of neighbors from young families, singles, people who have been in their homes for 30 years or more, renters and homeowners. People would have a great neighbour who is always around if they need help, never too busy to lend a hand which is great to know you have someone so close by to help if need be.
Real estate market in Raby, NSW 2566
After the 2nd phase of the covid-19 outbreak, there have been significant changes in house prices. According to realestate.com.au and other sources , Based on five years of sales house prices in Raby, NSW 2566 have raised up to 3.1%.
The level of competition in a suburb can affect prices and availability. Because of this, there is a high demand in the real estate market for properties in Raby, NSW 2566 Almost 1441 visits per property in Raby compared to the average of 1334 visits of all properties in NSW. The suburb is transforming with new streets and new houses, as well as a new housing estate.
Ready to Sell Your Property in Raby, NSW 2566?



At Empower Estate agents, We provide a great experience, outstanding marketing & the best negotiations tactics to help our clients to achieve their property goals. One of our best real estate agents in Raby Sana Ullah, a well-experienced, trusted and reputed real estate agent in Sydney with his excellent marketing skills.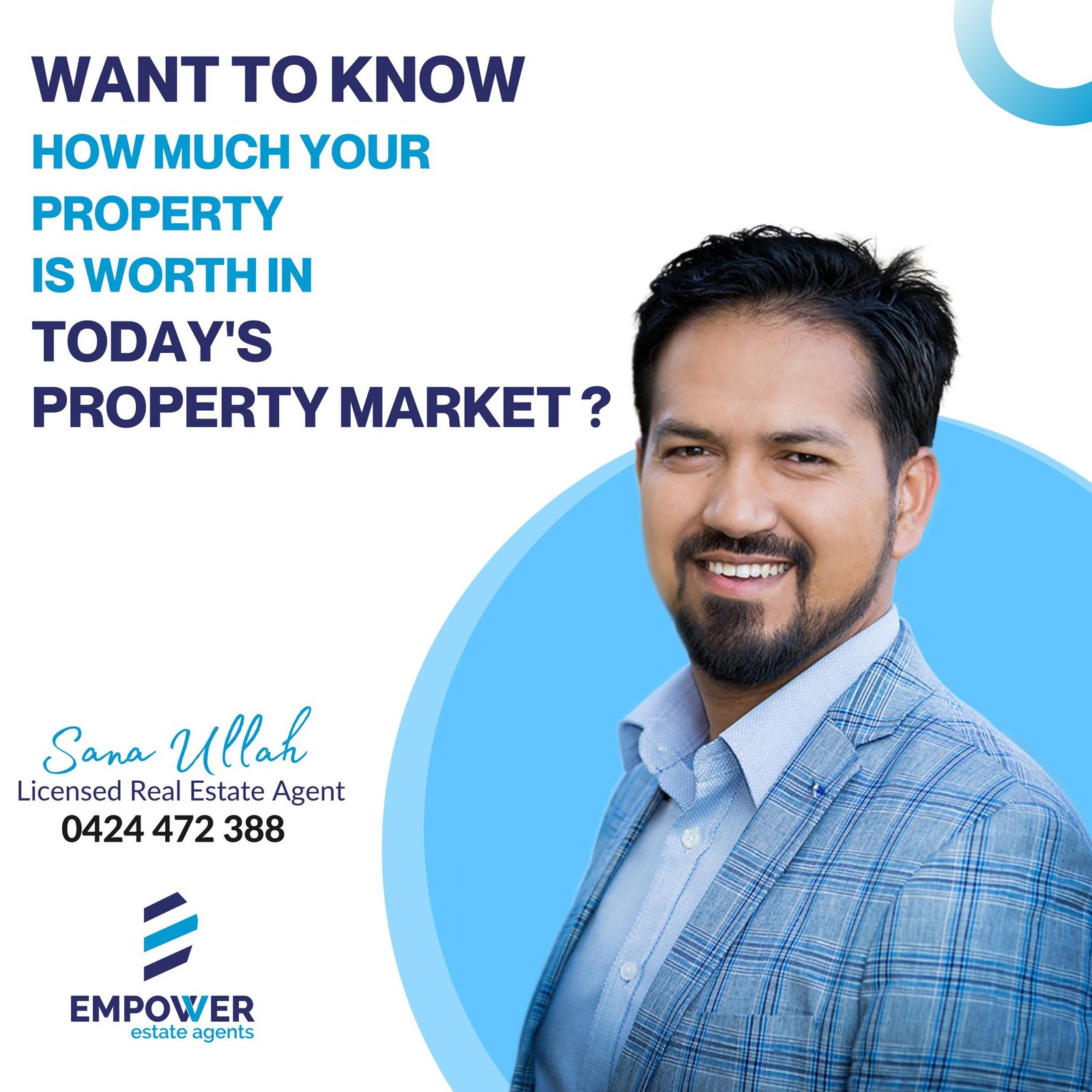 We believe, Buying or Selling a home is one of the biggest financial decisions of your life. That's why finding a real estate agent with the experience to guide you through the process is key. Our extensive Raby NSW real estate market research and strategies will help you to sell your property at the highest value.

If you are thinking to sell your home with a professional real estate agent who can bring top results, first get your Free market appraisals from here and we will let you know soon the updated value of your home in the local real estate market.
Know the updated property value in Raby, NSW 2566
Find us
Disclaimers